The Pokémon anime series and films are a meta-series of adventures separate from the canon that most of the Pokémon video games follow (with the exception of Pokémon Yellow, a game based on the anime storyline). The anime follows the quest of the main character, Ash Ketchum (known as Satoshi in Japan) a Pokémon Master in training, as he and a small group of friends travel around the fictitious world of Pokémon along with their Pokémon partners. The original series, titled Pocket Monsters, or simply Pokémon in western countries (often referred to as Pokémon: Gotta Catch 'Em All to distinguish it from the later series), begins with Ash's first day as a Pokémon trainer. His first (and signature) Pokémon is a Pikachu, differing from the games, where only Bulbasaur, Charmander, or Squirtle could be chosen.
Pokemon
The series follows the storyline of the original games, Pokémon Red and Blue, in the region of Kanto. Accompanying Ash on his journeys are Brock, the Pewter City Gym Leader, and Misty, the youngest of the Gym Leader sisters from Cerulean City. Pokémon: Adventures in the Orange Islands follows Ash's adventures in the Orange Islands, a place unique to the anime, and replaces Brock with Tracey Sketchit, an artist and "Pokémon watcher". The next series, based on the second generation of games, include Pokémon: Johto Journeys, Pokémon: Johto League Champions, and Pokémon: Master Quest, following the original trio of Ash, Brock, and Misty in the western Johto region.
Pokemon
The saga continues in Pokémon: Advanced Battle, based on the third generation games. Ash and company travel to Hoenn, a southern region in the Pokémon World. Ash takes on the role of a teacher and mentor for a novice Pokémon trainer named May. Her brother Max accompanies them, and though he isn't a trainer, he knows large amounts of handy information. Brock (from the original series) soon catches up with Ash, but Misty has returned to Cerulean City to tend to her duties as a gym leader. (Misty, along with other recurring characters, appears in the spin-off series Pokémon Chronicles.) The Advanced Battle series concludes with the Battle Frontier saga, based on the Emerald version and including aspects of FireRed and LeafGreen. The most recent series is the Diamond and Pearl series, with Max leaving to pick his starter Pokémon, and May going to the Grand Festival in Johto. Ash, Brock, and a new companion named Dawn travel through the region of Sinnoh. In addition to the TV series, eleven Pokémon films have been made, with a twelfth to be released in Japan in July 2008. Collective bonuses, such as promotional trading cards, have been available with some of the films.
Pokemon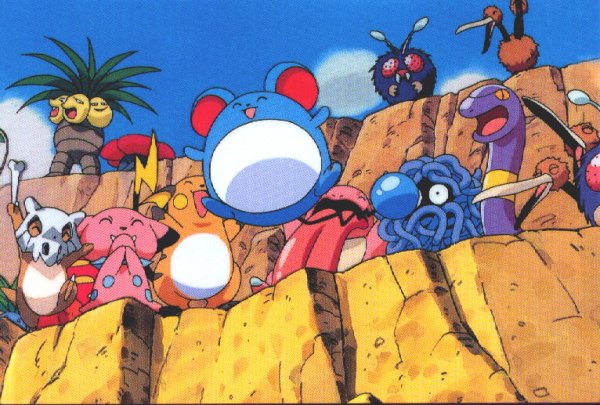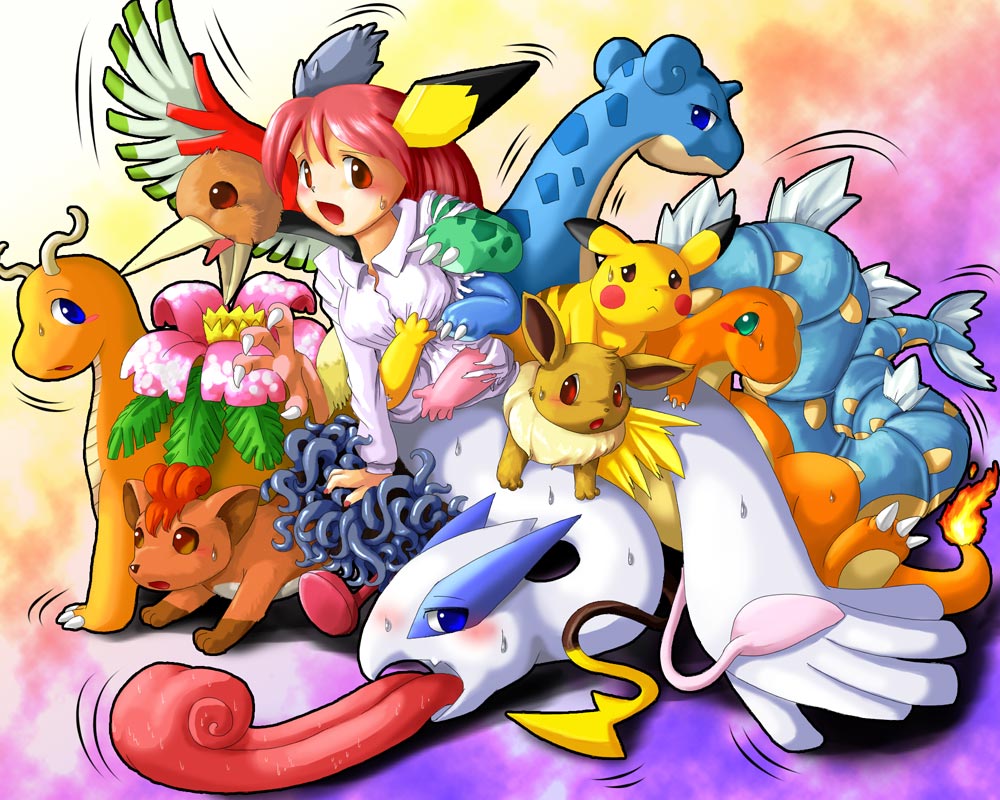 Pokemon