Usagi Tsukino(aka Sailor Moon) is one of the original five Sailor Senshi sailor soldiers and is the main character of Naoko Takeuchi's Sailor Moon series. She is the princess of the moon, and a bit of a ditz. She has a black cat named Luna who is her guardian cat from the moon.
Her name translates directly from Japanese as "moon field rabbit." This is a pun, because the character used for "field" is pronounced "no," which also means "of" in Japanese. So her name is a pun on "rabbit of the moon," a reference to a Japanese Buddhist legend about a rabbit pounding mochi on the moon. (Like the Western "Man in the Moon") There are many references to rabbits throughout the series.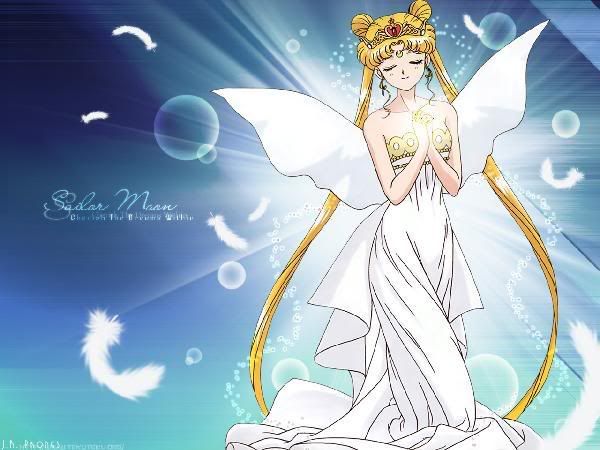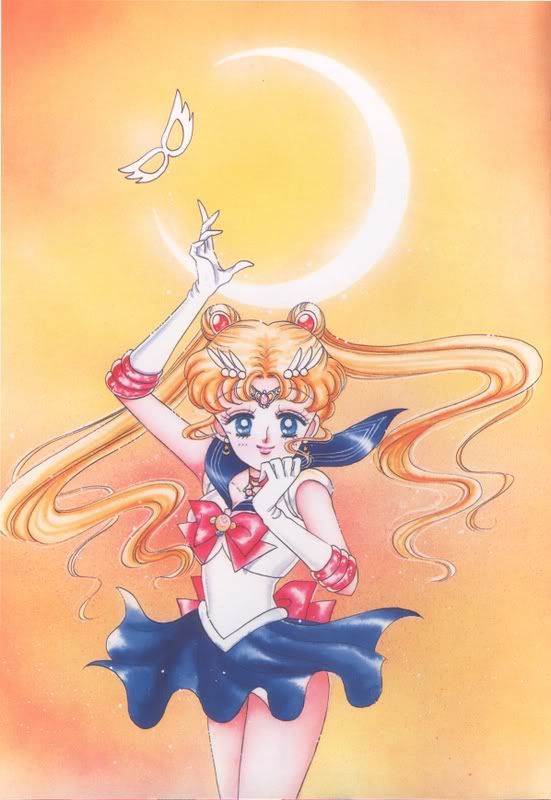 Usagi Moon
Usagi was the first soldier introduced to us in Pretty Soldier Sailor Moon. She saved Luna, and fell asleep at her house after crying. Soon after waking, Luna explained to Usagi that she was the Soldier of the Moon, and she gave Usagi her transformation brooch. Her first time saving someone was when she saved her friend, Naru, from her possessed mother.
Usagi Moon

Usagi Moon